Canadian Thanksgiving
October 9, 2021 @ 5:00 pm

-

10:00 pm
The Canadian Club of the Netherlands in partnership with the Canadian International Club of Amsterdam jointly announce: Canadian Thanksgiving is back!
Come one, come all and celebrate a traditional Canadian Thanksgiving dinner with all the trimmings with fellow Canadians across the Netherlands and beyond. Registration for the event has now closed.
Good food, good cheer, and good company promised.
At 17:00 we'll start by mingling with Canadian drinks (Caesars and Rye and Gingers) and enjoying nibblies before the doors open at 18:30 for dinner.
DINNER MENU
• Chicken broth, forest mushrooms and herbs
• Creamy soup of mushrooms with curry
• Whole wheat dinner rolls, butter and cream
• Roasted Turkey with stuffing, gravy and cranberry compote
• Mashed and baked sweet potatoes
• Roasted potatoes
• Roasted seasonal vegetables
• Green salad/tomato salad
And for dessert:
• Pumpkin pie
• Apple pie served with vanilla ice cream, chocolate and whipped cream
Water, coffee and tea included. Sodas, wines, beers and cocktails can be purchased with tokens at the venue.
PROGRAM SUMMARY
As from 17:00: Arrival and greeting
Icebreaker; Face-painting for the kids; And Canadian drinks available! (think Caesars, Rye & Ginger, etc.)
18:00: Official welcome by the President of the CCN
18:30: Dinner starts (turkey buffet dinner with all the traditional trimmings, see menu details below)
Rapid-fire & fun auction of various Canadiana items
Canadian Family feud game
More kids entertainment
21:50: Closing remarks / farewell / tot volgende keer / au revoir
22:00: End
*Bring the kids or have them babysat, it's up to you! We will have some animations and games for the kids.
*Stay the night? Why not!? Take advantage of a special low hotel rate of only 89 (including breakfast for 2). To take advantage of the deal, please book directly with Melanie at M.Lammers@sassenheim.valk.com and mention the CCN. This offer is valid until September 25th.
*Following regulations, the Hotel Van der Valk Sassenheim will use the CoronaCheck app for entry to the event. Please be ready to show your valid ID, in addition to your vaccination QR-code or test QR-code on the CoronaCheck app. No entry is permitted without displaying the valid codes on the CoronaCheck app. Tests need to be conducted within 24 hours of the event. To make an appointment for a free test, visit testenvoortoegang.org.
*During the event, hand sanitizers will be readily available with tables being a COVID-appropriate distance away from each other.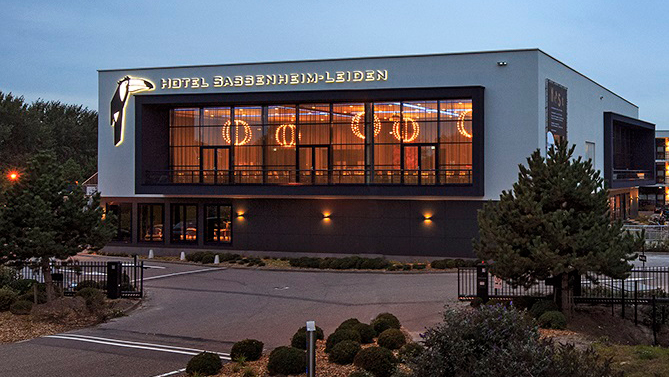 DRESS CODE:
Come as you are, come fabulous, dress it up, tone it down, black is back, (beaver) tails, smart casual.
WHEN:
Saturday, October 9, 2021 from 17:00 to 22:00.
WHERE:
The Hotel Van der Valk Sassenheim Leiden is located at Warmonderweg 8, 2171 AH Sassenheim.
WHO:
This event is open to all Canadians and friends of Canada in the Netherlands. New to CCN? Please don't be shy! There are always new members and faces at our events and we're happy to connect!
COST:
After September 9th: €52.50 per adult, €22.50 euros for for children 4 to 12; kids 3 and under are free
Example: a family of four with two adults and two kids attending: please transfer €160 (2 x €52.50 plus 2 x €22.50) to the link below.
HOW TO PARTICIPATE:
Fill out registration details. Registration for the event has now closed.
Transfer with this link: https://bunq.me/CCNL
* on your transfer, please provide a name with your reservation, the number of adults and kids in your party.
Join us on Saturday, October 9th for good food, good cheer, and good company!
For any questions, please don't hesitate to contact us on our website (thecanadianclub.nl) or email at canadianclubnl@gmail.com